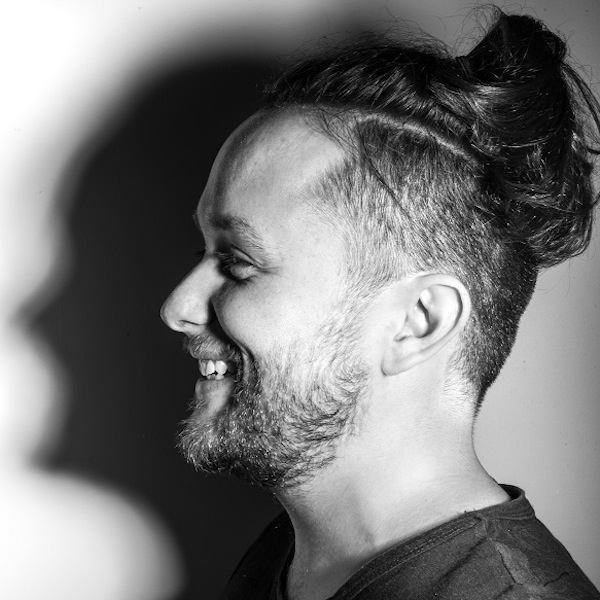 Artist
MIKE STEVA
Mike Steva is an artist who composes organic rhythms in a contemporary format. Steva's music embodies a richness in culture with ancestral vibrations that run deep. He has performed all over the world and shared his story, etching out his own distinct sound.

Music has always been a part of Steva's life, culturally, spiritually and physically. The drum, beats and rhythm resonated with him from a very young age, spending endless hours mixing records and creating music, ultimately leading Steva to becoming a world renowned DJ and Producer.

Steva began DJing in the year 2000, playing at clubs and events. In 2010 he established Deeper Roots Music in Melbourne, hosting a series of underground parties which brought people together to dance, unite and keep the vibe alive! Osunlade was the inaugural guest and a musical movement was born that night.

Steva signed with Osunlade's prestigious Yoruba Records in 2012, given a platform to be heard all over the world. His first EP titled 'Visions of Paradise' an eclectic 3 track EP, featured the soulful vocals of Georg Levin, in the song Moment in Time, this EP showcased Steva's maturity as an artist.

Dubbed the 'Golden Child' of Yoruba records, It wasn't too long before Steva released his debut album titled 'Who Am I' in 2014. Steva's Album was inhaled as a breath of fresh air into the House Music World. His hit song 'Oro' swept dance floors into a frenzy the world over and hit duet vocal 'Weekend Love' caught the attention of House Music legend and Master At Work himself, Louie Vega who provided his own remix for the song. 'Who Am I' features many timeless cuts and the album, like all of Steva's music, tells a unique story from start to finish. It was nominated in the top 100 albums in 2014 at the Worldwide Awards by Giles Peterson, alongside artists such as Detroit Legend Moodymann.

'Who Am I' was remixed in 2016 by the likes of Louie Vega, Osunlade, Atjazz, Djeff, Raoul K, Manoo and many more.

2017 saw a rare collaboration between Osunlade and Mike Steva, the song called 'Recovery Music'. The song recorded at the Ile in Santorini, was released on Osunlade's album 'The Quieter You Become, The More You Hear. Recovery Music is an organic chill out song that provides a healing soundscape to whoever listens.

Steva's 4 Track EP ' Birds Of Paradise' released in 2018 was a forward thinking EP that both engages and pushes boundaries, with 4 very different intriguing cuts including standouts Love Symphonik and the Message. This release further showcased Steva's musical range.

2019 saw Steva release his inaugural Deeper Roots Music release with 'Zemya', paying homage to the ancestors and the earth, a perfect segway into . . .

Steva's 2nd Artist Album 'Earth Mother' released in 2020 is an ode to Mother Earth. The album provides a positive, healing and nurturing musical scope, with live instrumentation and collaborations. The album continues the ever evolving musical biography of Mike Steva.

Queimar
Mike Steva Indigenous Mix

(6:20)
2023-03-23

2022-08-19

2022-06-17

2022-06-17

2021-10-29

2021-10-29

2021-03-26

Zemya
Original Mix

(6:08)
2021-02-12

2020-10-09

2020-10-09