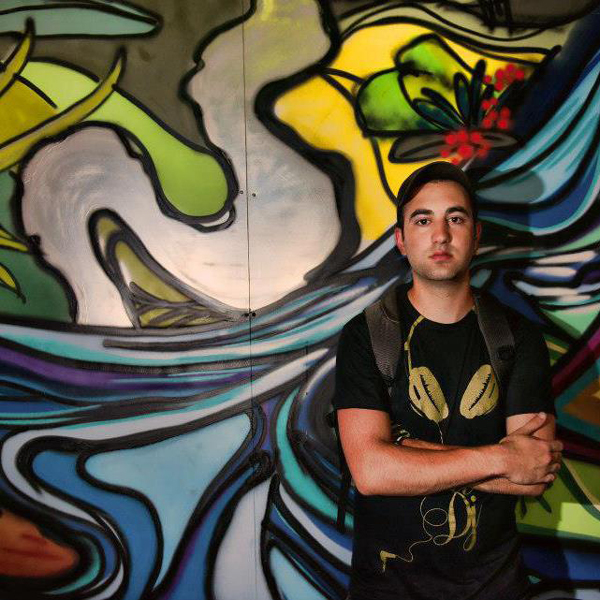 Artist
MIKE SHARON
Mike Sharon - Israeli Dj / Producer & Co owner
of Ultra Knites Records that is involved in the local
& international music culture from early age.

Being exposed to electronic music & inspired by
many electronic musicians as a teenager,
Mike developed he's own perspective for music
& started he's early musical journey reviling he's
first vinyl E.P at age of 18 for the well known
"Substatic Records" a great kick for Mike that
led him to have a second release by the same year
at the Berlin based label & got positive feedbacks from
major names such as "Dj Magda", "Sven Vath"
to name a few...

Dj'ing & performing live sets at local clubs, Mike
continued to share his music influenced by the
German sound & joins the "Sushitech Records"
family allowing him to reveal he's first productions
as "Chrom", "Soulmate" and exposing the
magnificent tune "Mike - Oi Vai Voi, one of Mike's
finest that got support from "Move D", "Daniel Bell", "Lawrence" and many. being undercover for longer than two years, taking inspirations from different club scenes world wide concentrating making productions, Mike returned in 2012 with he's first time alias as "Mike Sharon" & releases he's timeless record "I Feel You E.P" on Stockholm's fresh underground house label "Local Talk Records" to became a big favorite tool for many on the dance floor combining fresh new deep house sound giving a mind blowing inspiration vibe.

At that time Mike made he's first tour in France & played at tight venues such as Enfant Allechant, Le Rafiot to name a few, giving mike the chance to explore and share new ideas with the local culture. Mike's greatest ambition was to dedicate he's work and passion to build a new home for he's productions & a home to be for new artists sharing the same musical ideas.

An ambition that took bigger place at end of the year 2012 and revealed the "Ultra Knites Records" series along with UK based
Dj "Sem Marini", both sharing the same vision and perspective for the new sound building a label that reaches out artists who brings true driven chord and authentic Underground Deep House & Garage music.

Today Mike keeps exploring new sounds & releasing he's fresh material, constantly keeping he's sound alive by getting support from "Kerri Chandler", "Sasha Dive", "Soulclap" and many more inspiring figures.

2023-02-08

2023-02-08

2023-02-08

2023-02-08

2023-01-23

2022-11-25

2022-11-04

2022-09-30

2022-07-29

2022-07-27