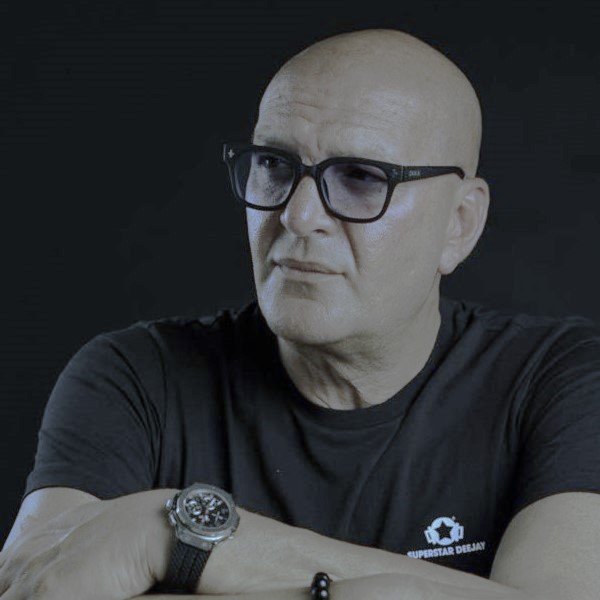 Artist
FEDERICO GUGLIELMI
Well experienced dj,
Federico has been the pioneers and in absolute the "Techno & House Music" legend in South of Italy.
He counts many parties and an important experience for various Underground Clubs across the world such us:

Monroe Club (Usa),Cosmo Club (Usa),EndUp Club (Usa),Cardiff Lounge Club (Usa),Mars Bar (Usa),Bubble Club (Usa),Howthorn Club (Usa),Bed Club (Usa),Mach 1 (D),Cocoon (D),Stage (D)Housebar 55 (D), Red Zone Club(I),Kinky Club (I),Cherryjam (Uk),East Village (Uk)..........

Also appearing in many After Parties and Festivals where he shared the booth with many International Dj's such as:

Josh Wink,Sven Väth,Danny Tenaglia,Richie Hawtin,Frankie Knuckles,Carl Cox,Jeff Mills,David Alvarado and many more.

Gifted of a superb technique on the mixer,in his sets Federico propose an alternative and very powerful sound wich involves different kinds of "House Music".

Today Federico produces for labels such as:

Kolour Recordings (Usa),Deep Deluxe Recordings (Ch),Insane Code Recordings (It),Vudeux Records (Usa),Edm (Gr),Deepology Digital (Russia), Drum Tunnel Records (It),Inkfish Recordings (D),Komp Records (It),Abstract Space Records (Russia),Incepto Deep (Ua),Aquamarine Digital (Russia).

2021-10-01

2021-02-02

2021-02-02

2021-02-02

2020-04-20

2020-04-20
2019-09-27
2019-09-27

Brakheid
Federico Guglielmi Galactic Underground Remix

(8:21)
2019-07-12

2019-06-17