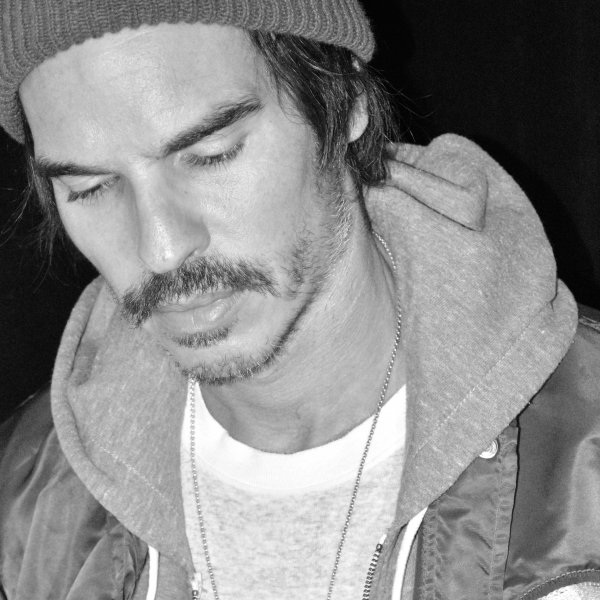 Artist
CPEN
CPEN ' Artist Biography
By Neal Andrew Emil Gustafson

A multi-national multi-instrumentalist, Chris Penny aka CPEN has carved out his own uniquely contemporary musical language over the course of the last two decades.

Originally from Los Angeles but spending his formative years in London, Chris's early work would become a catalyst to help to define the West Coast House Music sound of the late-90s and early-00s under the names CPEN , Dr.Sparkle, Curbfeelers (with Lance Desardi) and Untitled Orchestra ( with JT Donaldson).

A mainstay in the lush catalogs of emotive electronic labels such as Seasons Recordings, Naked Music, Icon Recordings, Transfusion, and many more, CPEN dove deeper than just the dance floor to fuse the all-too-common forgotten link between the great American Music of the preceding decades into modern iterations of funk, electric R&B, and hip-hop to sublime effect.

Releases such as 2000's Pirates Life on Seasons Recordings, 2002's Follow The Shine on Aesoteric Records and his seminal full-length effort , 2001's Freestyle Mechanic on the prestigious deep house imprint Glasgow Underground, saw him able to radiate his artistic vision with an even more distinct resolution.

Chris moved to Bali for a number of years in the 2010s where he initially worked as musical director/ resident dj at the now world renowned Potato Head beach club as well as playing at many venues in Bali and throughout south east Asia.

He now finds himself back in the place that sparked his initial interest in music as a teenager, London. His "No Rules" approach to music found him right in the middle of the Grime scene in 2017 , producing and collaborating with one of the genres biggest artists, Ghetts on his latest album as well as other big names in the genre.

2018 saw Chris return to the house world where he had been absent for the better part of a decade. His first offering was on Kerri Chandler's Madhouse records. A vocal project with close friend Bluey Robinson on vocal duties. Kerri's remix of this sat at 1# on the main Traxsource charts for many weeks at the end of the year.

2019 so far has seen a slew of releases with a 2nd release on Madhouse titled "When u say" (this reached 4# on traxsource ), again with Bluey on vocals . In March he released the Jus Music EP on No Fuss records. In April he dropped the bomb on Low steppa's Simma Black with the single "Mobbin".

This seems like just the start of what could be very fairly described as "The return of Cpen" . There are 3 more projects already signed to No Fuss (one of which sees the return of long time collaborator JT Donaldson for an EP), another with Madhouse and with Simma Black.

Chris's writing and production skills have also been tapped for the next Honey Dijon LP on Classic as well as Horse Meat Disco's forthcoming full length on the revered imprint Glitterbox working alongside England's finest Luke Solomon, where amongst other things he co produced/co wrote and sang with the legendary Kathy Sledge of Sister Sledge.

2022-12-02

2022-11-11

2022-07-01
2021-12-10
2020-12-18

Dis Oui!
JT Donaldson, Jason Hodges & Cpen Remix

(7:36)
2020-06-12

2020-05-22

2020-05-22
2019-12-20

2019-12-13