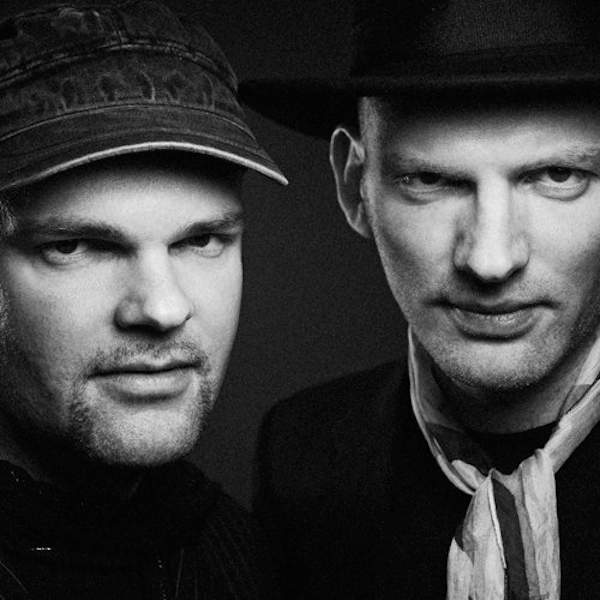 Artist
FAZE ACTION
Faze Action are the brothers that are working it out

It's their unique knack for taking timeless sounds from the past and reinventing them for future generations that makes Faze Action what it is. Add to that a mixture of elements from disco, classical, Latin and jazz with house music sensibilities, keeps the forward-thinking brothers ahead of the curve. Whether the London based duo are in the studio or playing sets to festival crowds, their devotion to delivering music with both depth and accessibility has earned the respect of loyal and new fans around the world.

It was with Faze Action's second release, the much-lauded, cello-led classic, "In the Trees" that they cemented their position as dance floor innovators and incited what would later be labelled the disco revolution. You'd think their early success as "the brothers that made disco acceptable again" and the flagship act of the legendary Nuphonic label would define the Faze Action sound. But with four critically acclaimed albums and countless remixes with artists as varied as Femi Kuti, Francois Kevorkian, Oddyssey, Metronomy, Crazy P and Saint Etienne, Faze Action have spent over a decade refining their signature lyrical and musical style and showcasing their ever-evolving dedication to disco.

Faze Action have crisscrossed the globe as DJs and a full live act to deliver music that ignites the dance floor in unexpected ways. It may be surprising to some that the firm belief in sharing music with a broad audience on your own terms can escape the trappings of the self-serving demands of club culture. Yet that is exactly what Faze Action has proven can bring people closer together. The ultimate purpose remains unchanged but you never grow tired of it. You delightfully crave more. It can be familiar and deeply exotic at the same time. It can be fresh and rare and there's no denying that it will make you want to dance.Faze Action makes good music that people want to be a part of. Sometimes it's as simple as that.

2022-12-02

2022-07-22

Rugare
Faze Action Dub Mix

(4:49)
2022-07-22

2022-07-22

2022-07-22

2022-05-20

2022-05-20

2022-05-20

2022-05-20
2022-04-01